ONSHORE / OFFSHORE MANPOWER SUPPLY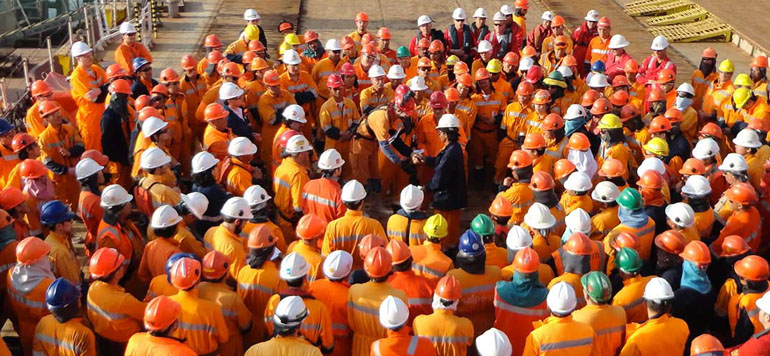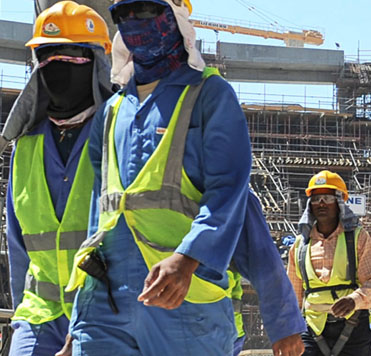 H2R Oil & Gas Services is licensed with PETRONAS to supply personnel of various disciplines and categories to oil and gas operators in Malaysia including Petronas, Petronas Carigali, Repsol, and Carigali Hess and main contractors to these operators.
Our licenses cover the following categories of personnel:
Professional Staff (SM2-01) manpower
Construction Technical Personnel (SM2-02)
Coded Welders (SM2-06)
General Manpower For Office Services (SM2-07)
General Manpower and Labour (SM-08)
Radio, Telex, Switchboard Operators (SM2-09)
Skilled Manpower (Technician, Electrician, Telecon, etc) (SM2-14)
OUR EXPERIENCES
We have supplied professional and experienced engineers, skilled and semi-skilled technicians and workers to companies and contractors worldwide in the oil and gas and petrochemical industries. We maintain teams of experienced professionals, technicians and workers in all areas of works including Hook-up and Commissioning, Onshore Fabrication, Drilling and Well Completion, Major Offshore Installation and Pipe Laying Works and Petro-Chemical Plants.
We have teams of workers in various disciplines including Engineers (various disciplines), Construction Supervisors, Drilling and Well Completion personnel, Welders (TIG, Semi-Automatic, SMAW, etc.), Pipe Fitters, Blasters, Painters, Electrical and Instrumentation Technicians, Inspectors (QA/QC, NDT, etc.), HSE Officers and Entire Drilling Crews.
CONTACT US
Email
Please feel free to send us an email 
info@h2roilgas.com
Phone
Give us a call
+603 - 3362 5211 (Shah Alam, Selangor)
+609 - 863 7311 (Kemaman, Terengganu)
Fax
By fax 
+603 - 3362 3411 (Shah Alam, Selangor)
+609 – 863 7411 (Kemaman, Terengganu)
ADDRESS
SELANGOR
No 35A, 1ST Floor
Jalan Keluli AM7/AM 
Bukit Raja Business Park, Seksyen 7 
40000 Shah Alam, Selangor
TERENGGANU
K-60563, Jalan Resak ½ 
Pusat Perniagaan Bukit Kuang 2
24007 Kemaman, Terengganu
FABRICATION YARD
Lot Pt 60932
Kaw Perindustrian Telok Kalong
24007 Kemaman, Terengganu
OFFICE HOURS
Our support Hotline is available 8 Hours a day
Monday - Friday: 8am to 5pm (Shah Alam Office)
Sunday - Thursday: 8am to 5pm (Kemaman Office) 
Weekend: Closed